About Brief Therapy Solutions
Introducing Brief Therapy Solutions
Brief Therapy Solutions provides professional therapeutic interventions, mentoring programmes and community based activities aimed at addressing the complexities associated with behavioural disorders, attachment issues and associated mental health issues in children, young people and their family's.
Parent groups are available on a regular basis and specifically focus on parenting children with challenging behaviours including Attention Deficit Disorder, Oppositional Defiant Disorder, Conduct Disorder and attachment based challenges.
BTS will take referrals from individuals and professionals living or located in South West Sydney, Southern Highlands and Illawarra regions of NSW on a fee for service basis.
Brief Therapy Solutions also provides professional supervision, training and agency consultation in family work, solution focussed and attachment interventions in the context of child development and safety.
Dr. Steven Walker is the founder and Director of Brief Therapy Solutions. Dr. Walker is a member of the Australian Association of Social Workers and an Accredited Mental Health Social Worker (AMHSW). He completed his undergraduate studies in Youth Work and graduated from the University of New South Wales with a Bachelor of Social Work. Steve completed his Master of Social Work and PhD. at Monash University, Melbourne.
Our Mission: Managing Challenging Behaviours Collaboratively
To provide a high quality evidence based assessment and therapeutic social work service to families and individuals experiencing challenging and seriously disruptive behaviours.
We achieve this by:
Working with our client's natural environment, including home, school and community,
Using current practice research and innovative practice strategies,
Working in partnership with our clients and other service providers.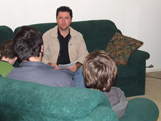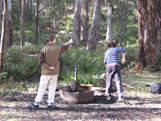 Services in Summary
Individual, Family and Group Work
BTS offers a range of services in the home and community context which are mobile and flexible. In summary, BTS provides the following services directly to families.
Crisis Assessment and Referral Clinic - for Families
The Single Session.
Individual Therapy Sessions.
The In-Home Family Intervention. Our specialty supporting positive change to serious and dangerous behaviours.
Mentoring and Community Access Projects
BTS offers individually developed activities for children and young people to enhance personal confidence and social skills through mentoring activities on a one on one basis and group projects/ activities.
Mentoring, Modelling and Social Support Programme (MMSSP).
Road Runners a group cycling activity to enhance personal confidence and social skills and support positive mental health.
Professional Supervision and Training
BTS offers a range of supervision and workshop opportunities to professional counsellors and therapists.
Brief Therapy Solutions offers professional supervision and training for Social Workers, Welfare Workers, Youth Workers and other helping professionals, who as part of their practice work with individuals and families, and are interested in developing their integrated therapy expertise.